Alexandra Roy – March 18th 1991 – Montreal, Canada
TL; DR: I am a traditional and digital artist who sometimes teaches and mostly draws about the things I love.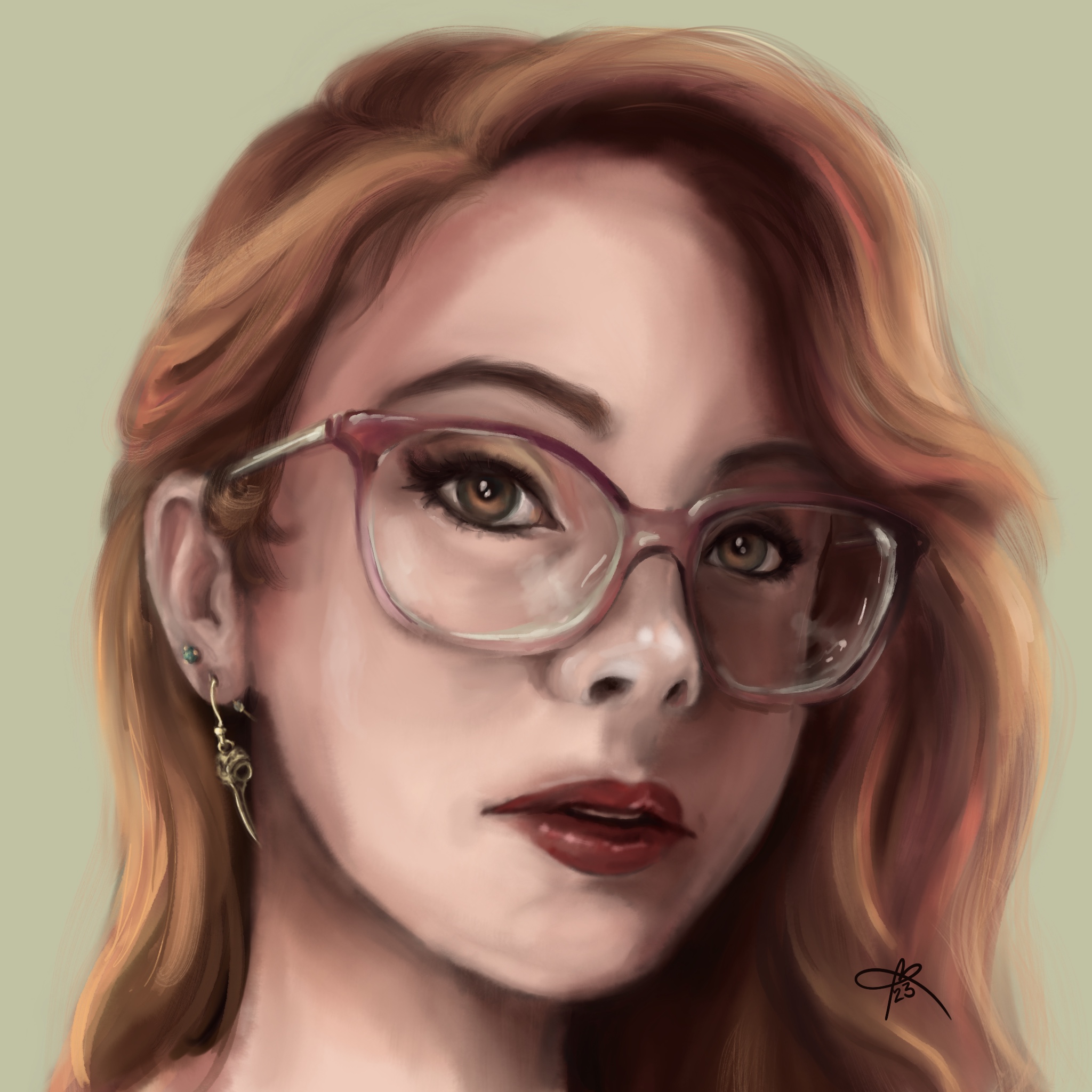 For the long story, I'm a Canadian artist from the south shore of Montreal. I love books, cats, plants, horror stories and travelling. My main interests are science-fiction, fantasy, mythology, symbolism, astrology, and spirituality. I describe myself as easy-going, imaginative, hard-working, collaborative, and determined.

I've always drawn and wrote for as long as I can remember. It got into a passion and an obsession to be able to put to paper the image I had in my head, and to translate the idea visually. Teachers and friends always encouraged me with my drawings and giving me small opportunities to showcase my work in one way or the other.

For me, being an artist wasn't only a hobby; and as such, I went to college and university to study Visual Arts, with a Collegial Education Diploma, a Baccalaureate degree in Visual Arts and master's degree in visual media arts. The recurring themes in my works were memory and remembrance, and how the senses could influence our perception on things.

During my master's degree, I sadly took a break from drawing and painting to concentrate on my research: Integration of ICT in college art education and the repercussions on the professional identity of teachers. This degree has allowed me to learn to work under rigorous deadlines, to target relevant information, to list and organize tasks in priority order to make it happen and to deliver quality work in tight schedules.

I wanted to teach drawing techniques so to give students the spark to ignite their creativity and imagination. I did a few workshops in which I taught linocut, painting, and drawing, and later I taught arts for a year in high school to 14-year-olds in hybrid teaching due to COVID-19. This experience taught me to always have a plan B and to adapt to every demand and situation that could happen. I loved teaching but I missed the art community and creating artworks. I realised I couldn't see myself as a contemporary artist, but more of an illustrator or a concept artist. I wanted my art to be useful, to tell a story, and to have a concrete meaning.

So I went back to school, but this time to learn the profession of an illustrator. Since then, I've worked on small and big projects, such as window displays, private commissions, comic books and more, in both traditional and digital art.